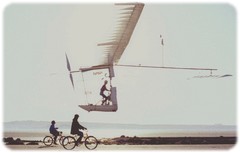 About the website
The thoughts behind it all and why it looks the way it does.
Form
The subject of Flyghistoria.se is - not surprisingly - to tell the history of aircraft, by means of narrative texts, pictures and videos. The ambition is to cover one hundred years of motorised flying, but emphasis will be on the first fifty because of my being more into the propeller-era, so to speak.
This site is not filled with technical facts about different aircraft with tables on wingspan, engine power, top speed, etc. There are already plenty of those sites around. Instead, I want to do a narrative presentation, with an intention to try and convey the fascination and warmth I fell inside on the subject.
Technical facts are off course also present - I find them fascinating too - but are intertwined in the texts rather than presented by themselves.
You can also say that this is not about the history of aviation as such. But still, off course it is, because the history of an aircraft is part of the history of aviation. The exhibition is organised in eras, which perhaps gives a historical impression, but this is merely to get a grip and separation of all the aircraft. They could just as well be categorised by, for instance, aircraft type or manufacturer.
This is a long term project, hopefully lifelong in one form or another. How it turns out remains to be seen, but I believe it can really become quite good!
Content
I write the texts, because I enjoy writing, and I believe there is plenty of knowledge to pick from acquired through the years. The checking of facts is mainly done in freely available sources, like my bookshelf and Wikipedia. Credit is given where credit is due. Wikipedia is also used for inspiration if I feel stuck in how to express what I want. Views on the matter, corrections or just general feedback are welcome via the Contact form.
Pictures are my own or copied from freely available resources on the Internet. The ones with a Swedish connection are often from the eminent archive of the Swedish Aviation Historical Society. See About copyright for further information. Videos are embedded from YouTube, and to be able to watch them you should have a broadband connection. You must also have flash installed and permitted to run active content on the computer. If your browser is Internet Explorer you will probably get a warning on the top of the screen, telling you about the dangers of running ActiveX-controls. If that is the case, read what it says and click yes.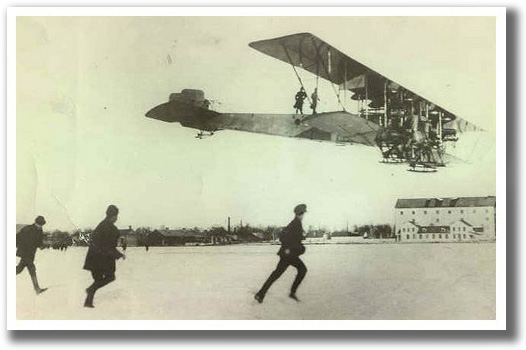 Editor
The aviation interest has always been there. Mostly sitting quietly in the background, but popping up from time to time. I have with varying degree of success tried parachuting and flying gliders, but have not yet had the opportunity to fly a real aircraft.
Combined with an almost as big (but not quite) interest in contemporary history, it was inevitable that one day a website about aviation in the twentieth century would result.